Everything You
Need To Live Well
BridgeWater's accessible, affordable communities have all the amenities you need to enjoy an active, vibrant senior lifestyle while sharing good times with your friends.
Contact Us
BridgeWater
Tucson
Amenities
It's In The Details
With activities and spaces that encourage fun and cultivate community, everything is in place for you to enjoy each day to the utmost.
Our amenities and features are thoughtfully integrated into daily life at BridgeWater.
Room to Gather
Rounding the corner to one of the familiar gathering spots in BridgeWater, you might encounter your friends engaged in a bridge game. It's time for pleasant conversations and chuckles with high fives when a brilliant hand is played.
These are the perfect spaces for friends to meet up for spirited competition, camaraderie, and fun!
Looking Fresh Everyday
Ladies, imagine the convenience of beauty salon time every day. Whether you need a touch-up on those curls or a quick fix for your nails, we're available to meet your needs while enjoying a chat.
Gentlemen, we haven't forgotten to keep you looking sharp too! Stop in and enjoy yourself with friendly service and genuine conversations.
Shade-Grown Happiness
Let's be honest, the Arizona sun keeps us all nice and toasty. However, our shaded outdoor spaces make for great respite times when it's too warm. This is a wonderful place to gather with friends and share a cozy evening outdoors.
And There's More
On-site beauty salon/barber shop
All utilities including cable TV
Small pets welcome
Housekeeping & linen service
Chauffeured transportation
Licensed nurse
On-site wellness & therapy center
Revolutionary health management system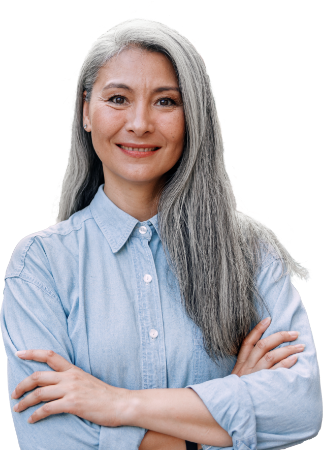 Experience The Good Life
We invite you to visit us and see firsthand what living well at BridgeWater has to offer.
Our Director, care team, and residents await to show you BridgeWater's thriving community and lifestyle.

Sit down for a meal, attend an event, or join us in an activity—we'd be delighted to get to know you!