Everything You
Need To Live Well
BridgeWater's accessible, affordable communities have all the amenities you need to enjoy an active, vibrant senior lifestyle while sharing good times with your friends.
Contact Us
BridgeWater
Avondale
Amenities
It's In The Details
With activities and spaces that encourage fun and cultivate community, everything is in place for you to enjoy each day to the utmost.
Our amenities and features are thoughtfully integrated into daily life at BridgeWater.
Roll The Credits
Pass the popcorn–movie night at BridgeWater always gets two thumbs up. With screenings of classic favorites, side-splitting comedies, fascinating documentaries, and current Oscar contenders, there's something showing for everyone's tastes.
Even when the silver screen is silent, the media room is an ideal venue for frequent presentations, lecturers, and guest speakers on a variety of interesting topics.
BridgeWater promotes lifelong learning and staying up to date in our constantly changing world. You're sure to find something to pique your curiosity and keep you entertained and intrigued.
Fit And Fabulous
The morning sun brightens BridgeWater's wellness center as the chair Yoga class participants make their way out the door. Class just finished, and this spry and limber crew is greeted by members of the next class that's about to begin…it's Zumba time!
As the group moves their bodies to the beat, with the instructor calling out the next steps, the endorphins begin to flow.
Bodies in motion stay in motion, and regular exercise keeps the mind sharp. At BridgeWater, we offer programs for all abilities to keep our residents' mobility, balance, and fitness in peak condition.
The Joy of Good Literature
After all the fun has been had at the media room, fitness center, game corner, and art room, you can head to the solitude of a great book in the library. Catch up on that story you can't escape from and then chat with friends during a book club. The library is always a welcome place to keep your mind living well with good literature.
And There's More
On-site beauty salon/barber shop
All utilities including cable TV
Small pets welcome
Housekeeping & linen service
Chauffeured transportation
Licensed nurse
On-site wellness & therapy center
Revolutionary health management system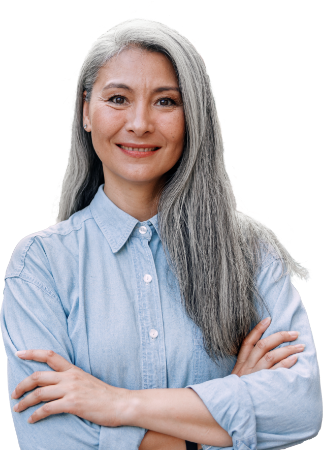 Experience The Good Life
We invite you to visit us and see firsthand what living well at BridgeWater has to offer.
Our Director, care team, and residents await to show you BridgeWater's thriving community and lifestyle.

Sit down for a meal, attend an event, or join us in an activity—we'd be delighted to get to know you!