Empowering
You To Live Well
Enjoy the lifestyle you deserve, with the support you need to be your best.
Contact Us
(623) 266-0999
Assisted Living in Peoria, Arizona | The Mission at Agua Fria
The Assistance You're Looking For
Your self-reliant spirit is honored here at The Mission. We consider it a privilege to serve any needs you may be facing, and help you to thrive each day.
Our tactful and capable caregivers are standing by around the clock to offer any assisted care you may need, scheduled or unscheduled. A friendly smile and a steady hand can make all the difference!
Here at our Assisted Living community in Peoria, you'll find just the right support, prepared and at the ready, to serve you promptly. Living well just got easier!
Bright
Desert Days
A cheerful greeting from a team member at The Mission begins each day, as she arrives to help with your morning routine.
It's another sunny morning, and the private, secure courtyard beckons with its blooming desert landscaping—the perfect place for a stroll or a warm cup of tea while chatting with a friend.
It's a great afternoon for crafting a clay creation, playing a word game, or even limbering up with a Tai Chi class—you can take your pick of afternoon activities—enjoying an old favorite or trying something new!
It's happy hour tonight after dinner, and the local jazz band is playing a set. Soon, hands will be clapping, and toes will be tapping to the rhythm of another day lived well at The Mission at Agua Fria!
The Mission
Caregiving Is Personal For Us
The Mission takes time to meet you and learn your unique life story—your accomplishments, your challenges, and your hopes and dreams for the future.
Savor the good life with thoughtful amenities, including transportation for your active lifestyle, the media room and billiard hall, and even an on-site beauty and barber salon that will keep you looking your best.
The Mission community features a variety of programs and activities to help you stay mentally sharp and physically capable, while having fun and staying socially involved.
C
Assisted Living also supports residents with extra help as needed for routine activities of daily living such as:

Medication management
Bathing/showering assistance
Dressing/grooming assistance
Incontinence care
Transfer assistance
Weekly housekeeping
24-hour emergency response monitoring
Social activities and spaces
S
Share The Good Life
Meet up with friends for a morning chair Yoga class in our landscaped courtyard. Enjoy a convivial board game session in a sunny common area. Cut a rug in a dance class. Explore arts and crafts activities and let your creativity shine. Tag along on a trip to town for some shopping or to see a show.
With our community events and activities, The Mission brings everyone together. We believe life's fun and memorable moments are best when shared with good company.
Festive And Flavorful
Laughter and animated conversation among friends echo above the cheerful clink of silverware as your server stops by your table to ask if anyone wants dessert. Tonight's dinner gets rave reviews—the chef prepared one of your favorite family recipes for the community! Meals in our elegant restaurant-style dining room are a special time to nourish the body with wonderful food, and nourish the spirit with great company.

Nourished Dining
Create the lifestyle you've been dreaming of.
Everyday Elegance
Express your uniqueness! Our spacious apartments are available in a variety of floor plans, and we encourage you to personalize this space with your favorite furniture and treasured belongings.
The best part of your stylish surroundings? You won't have to lift a finger! The Mission's efficient staff takes care of the housekeeping and maintenance–leaving you free to fill your days with what matters most to you!
Keeping You Safe
The Mission focuses on residents' safety, security and comfort while living their lives to the fullest. With secure communities, a 24-hour alert system, and medically trained staff always on-site, we're looking out for you!
Bring A Four-Legged Friend
Nothing completes the picture of a cozy home quite like a cat curled up in the perfect sunny spot–or a puppy waiting by the front door, eager to start the day with a morning walk.

The Mission at Agua Fria appreciates the joy our animal companions bring to our lives, and we welcome your pets to the community.
Companionship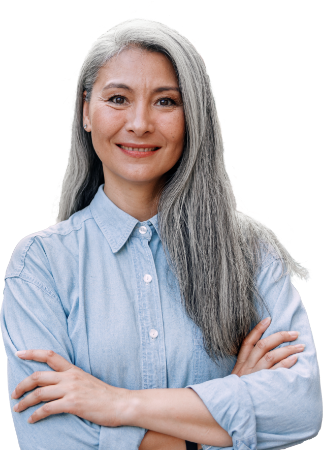 Explore The Mission Lifestyle
Come by and see us—sunshine and warm desert breezes await!
We invite you to visit the thriving community we've built and experience the possibilities of The Mission lifestyle for yourself.
Experience Peoria Arizona
Brighten up your morning with delicious treats at New York West Pastry & Bake Shop on your way to the Sun City North Golf Course. Find your local friends hanging out at the Lakeview Recreation Center and then enjoy a stroll around Youngtown Maricopa Lake Park. Arizona's Phoenix Metro Area is the place to be—and your four-legged best friend will be wagging their tail at Rio Vista Community Park or any of the parks nearby.
With 300 days of sunshine each year, the Phoenix Metro Area has long been a premier retirement destination. Fill your days with world-class shopping, dining, and cultural and sporting events. For visiting family members or intrepid jet-setters, the Phoenix International Airport puts the world at your fingertips. Discover your desert paradise in Peoria!