Living Well,
Your Way
Experience all the vitality and fun that independent living in Castle Rock has to offer in our thoughtfully designed community.
Contact Us
(303) 228-3721
Independent Living in Castle Rock, Colorado | BridgeWater at Castle Rock
Time for You
Let your worries drift away on the pine-scented breeze as you enjoy maintenance-free Independent Living in Castle Rock, Colorado.
Embrace your passions, explore new interests, or simply relax while savoring the sunshine and the rich social, cultural, and recreational offerings of our community.
Everyday Elegance
Create the lifestyle you've been dreaming of…
Express your uniqueness! Our spacious apartments are available in a variety of floor plans, and we encourage you to personalize this space with your favorite furniture and treasured belongings.
The best part of your stylish surroundings? You won't have to lift a finger! BridgeWater's efficient staff takes care of the housekeeping and maintenance–leaving you free to fill your days with what matters most to you!
BridgeWater
Free To Be Your Best
Maybe you're a birdwatcher. A golfer. A world traveler. Or a social butterfly who loves meeting new people during art class in our clubroom. Perhaps your perfect afternoon is settling into a comfy chair on our sunny veranda with a good book.
In the midst of stunning nature, vibrant culture, and world-class recreation at BridgeWater's Independent Living, you can have it your way, every day!
Independent Living
Festive and Flavorful
Laughter and animated conversation among friends echo above the cheerful clink of silverware as your server stops by your table to ask if anyone wants dessert. Tonight's dinner gets rave reviews—the chef prepared one of your favorite family recipes for the community! Meals in our elegant restaurant-style dining room are a special time to nourish the body with wonderful food, and nourish the spirit with great company.
F
G
Get Up And Glow
It's a Thursday morning, and a lively group in the fitness center is moving to the music in a Zumba class. Later on, residents can express their artistic side while socializing at Paint and Sip, or find their spiritual center with meditation, Bible study, or energy healing.
Our Live Well program of activities enables all of our residents to cultivate vibrant health across all dimensions. Community life at BridgeWater at Castle Rock is designed to encourage all aspects of living well for body, mind, and spirit.
BridgeWater At Your Service
With so much to see and do within the BridgeWater community and beyond, who has time to vacuum, dust, or wrestle with burdensome loads of laundry? We know you take pride in a well-kept home, and our efficient housekeeping staff sees to it that your surroundings stay neat and sparkling clean.
Instead of scrubbing, hop aboard our daily transportation to town for shopping and events, cozy up with a good book in our library, or get the endorphins flowing in a fitness class.
BridgeWater
Your days at BridgeWater at Castle Rock are free to spend as you wish. Enjoy all that living well has to offer.
Keeping You Safe
BridgeWater focuses on residents' safety, security and comfort while living their lives to the fullest. With secure communities, a 24-hour alert system, and medically trained staff always on-site, we're looking out for you!
Bring A Four-Legged Friend
Nothing completes the picture of a cozy home quite like a cat curled up in the perfect sunny spot–or a puppy waiting by the front door, eager to start the day with a morning walk.
BridgeWater appreciates the joy our animal companions bring to our lives, and we welcome your pets to our community.
Companionship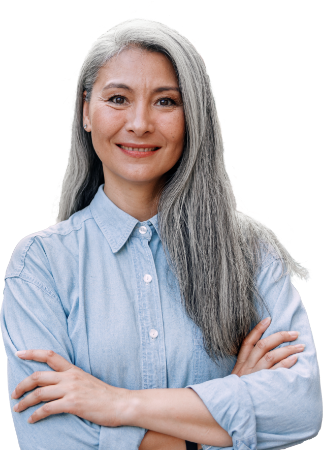 Explore The BridgeWater Lifestyle
Come by and see us—bright mountain days await!
We invite you to visit the thriving community we've built and experience the possibilities of the BridgeWater lifestyle for yourself.
Experience Castle Rock Colorado
Brighten your morning with a delicious breakfast at B & B Cafe before playing nine holes at the Red Hawk Ridge Golf Course. Join your friends at the Castle Rock Community Recreation Center before enjoying the outdoors at Springer Park Silver Heights. Your four-legged best friend will be wagging their tail at Wiggly Field Dog Park or any of the community parks nearby.
This Denver, Colorado suburb is a premier retirement destination. Fill your days with world-class shopping, dining, and cultural and sporting events. For visiting family members or intrepid jet-setters, the Denver International Airport puts the world at your fingertips. Discover your natural paradise in Castle Rock!