Living Well Is
What We Do Best

BridgeWater's innovative and holistic approach to Senior Living inspires our residents to enjoy the lifestyle they've been dreaming of.
Contact Us
(303) 228-3721
Living Well at BridgeWater at Castle Rock | Castle Rock, Colorado

Finding New Ways To Embrace Each Day
Whatever our age, we are happiest as humans when we are living a life rich with passion, engagement, connections, and purpose.
BridgeWater's Live Well program is designed to optimize overall fulfillment, happiness, and health for every resident in our care. Live Well supports an extraordinary way of living for each individual by integrating eight elements of well-being daily, in a way that is uniquely supportive to them.
Learn more about how we empower BridgeWater at Castle Rock residents to live their best lives.
Seize The Day
Live Adventurously!
It's always inspiring to take a chance, step out of our comfort zones, and try something new. Encouraging a sense of adventure keeps our residents' youthful spirits alive. Recreational outings, experiencing bucket list items, engaging in environmental activities, and even exploring virtual reality are just a few of the ways our resident adventurers are seizing the day.
Express Yourself
Creative pursuits connect the mind, hands, and soul in a special way.
Opportunities to create and appreciate art bring beauty to our residents' days, along with the sense of accomplishment from making something with their own two hands. BridgeWater residents express their artistic abilities at events like Paint & Sip, Clay Creations, Community Art Galleries, and more!
Think And Live Well
Live Cognitively!
Your mind is a muscle—let's use it! Activities that stimulate the brain improve memory, cognitive function, and overall quality of life for our residents. Some of our community members' daily favorites include Finish the Phrase, Family Feud, and Jeopardy.

Be Mindful Of Your Health
At BridgeWater at Castle Rock, our residents' health and well-being are always on our minds.
Knowledge is empowering, and we encourage everyone to join our learning events that share new ways to be the healthiest version of themselves. These activities include Live Well Tips for self-care, Mindful Scoop nutrition education, and Wellness Wednesdays, among others.
L
Living In Tune
Live Musically!
Music is the window to the soul, and it expresses emotions that words can't reach. BridgeWater residents rock out in drum circles, sing along in music therapy, and boogie down with tributes to musical legends.
Keep It Moving
Our weekly exercise programs like Zumba, Tai Chi, and chair Yoga keep the endorphins flowing and our community moving strong.
Physical activity helps to maintain mobility, strength and capability, and is essential to overall happiness. That's why we always keep it moving at BridgeWater!
That's What Friends Are For
Live Socially!
BridgeWater at Castle Rock cultivates a family atmosphere where everyone matters and is valued. Our resident Ambassadors will greet you and welcome you into the community with open arms. Join in on our weekly happy hour with entertainment, family nights, birthday celebrations, and more—your new friends are waiting for you!
T
Inspired By A Higher Power
Whatever beliefs you may hold, an active spiritual life is a key part of holistic health. At BridgeWater, this can include Meditation, Bible Study, Energy Healing, or any other spiritual practice that resonates with you. We encourage each resident to walk with confidence along their personal spiritual path.
Live Well With Memory Care
Caregiving Is Personal For Us
Cognitive decline is one of the most significant challenges for seniors and their families to navigate. BridgeWater's Memory Care communities employ an integrated approach to care, utilizing the eight elements of Living Well that support residents to thrive even while managing symptoms of Alzheimer's or dementia.
The Individual
It all starts with the individual. BridgeWater takes the time to meet your family and learn your loved one's unique life story–their accomplishments, challenges, hopes and dreams for the future.
Memory Care
Brighter Days
Focused Programs and Activities
Our tactful and compassionate staff offers positive care, support for daily living activities, and reassuring reminders. At the same time, BridgeWater's community events, art and music classes, and fitness programs are all designed to foster stimulating, sociable environments that brighten our residents' days.
BridgeWater's Castle Rock Memory Care community also features a variety of programs and activities that holistically target the mind, body, and senses. This helps seniors stay mentally sharp and physically capable, while having fun and staying socially involved. There's so much life to be lived each day!
BridgeWater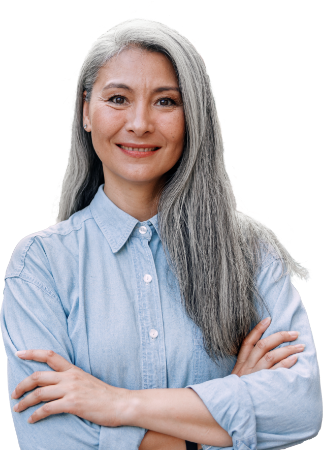 Experience The BridgeWater Lifestyle
Come by and see us—sunny and inspired days await!
We invite you to visit the thriving community we've built and experience the possibilities of the BridgeWater lifestyle for yourself or your loved one.