Affordable Care
For Your Family
Rest assured; your loved one is in good hands with our caregivers at BridgeWater's accessible and affordable Memory Care community.
Helping Hands,
Healing Hearts
Our Memory Care model emphasizes seeing, hearing, and valuing each unique individual.
Income-qualified opportunities for low or fixed-income veterans or seniors eligible for the Arizona Long Term Care System (ALTCS) will set families' hearts and minds at ease, knowing their loved one is covered.
With outstanding medical support in our local area, we curate a community where each resident is empowered to live well through art, music, exercise, socialization, mindfulness, and more!
Live Well Each Day, In Every Way
A cheerful greeting from a BridgeWater team member begins each day, as she arrives to help with your loved one's morning routine.
It's another sunny day, and the private, secure courtyard beckons with its blooming desert landscaping–the perfect place for a morning stroll or a warm cup of tea while chatting with a friend.
It's a great afternoon for crafting a clay creation, playing a word game, or even limbering up with a Tai Chi class–your loved one can take their pick of afternoon activities–enjoying an old favorite or trying something new!
It's happy hour tonight after dinner, and the local jazz band is playing a set. Soon, hands will be clapping, and toes will be tapping to the rhythm of another day lived well at BridgeWater!
BridgeWater
Caregiving Is
Personal For Us
BridgeWater takes the time to meet your family and learn your loved one's unique life story–their accomplishments, challenges, hopes and dreams for the future.
Our tactful and compassionate staff offers support for daily living activities and reassuring reminders, while our Sales and Marketing Director will help you identify potential aid programs and benefits, confirm your eligibility, assist with paperwork, and so much more.
The BridgeWater community also features a variety of programs and activities to help seniors stay mentally sharp and physically capable, while having fun and staying socially involved.
C
Programs and activities include:

Color therapy
Crafts classes
Cognitive games
Health and fitness classes
Music therapy
Weekly happy hours with entertainment
Spiritual practice (for various denominations)
T
Thriving Together
The comforting sound of a familiar voice, warm and welcoming smiles, a reassuring touch on the arm—staying socially connected improves seniors' quality of life, reducing anxiety and giving structure to their days.
BridgeWater's community events, art and music classes, and fitness programs are all designed to foster stimulating, sociable environments that brighten our residents' days by encouraging them to live well.
Keeping mind, body, and senses active with close and careful supervision, your loved one can live well, enjoying each day to the fullest!
Nourishing Body And Spirit
Conversation and laughter flow among groups of friends as a mouthwatering aroma drifts by—your server is approaching with a tray of delights, and it's time to dig in!
Our restaurant-style dining room offers chef-prepared, nutritionally balanced meals in a convivial setting that encourages socializing.
Dining at BridgeWater is sure to be a highlight of your loved one's experience–and family members are welcome to join us!
Keeping You Safe
BridgeWater puts the expertise of our compassionate, respectful caregivers to work, focusing on residents' safety, security, and comfort while living their lives to the fullest.
Our CarePredict technology provides a wide range of clinical data that helps our staff deliver better care to our residents. Careful monitoring of data allows our healthcare team to proactively identify emerging health concerns, and quickly address them with less downtime and better outcomes for residents.
Our Memory Care program also includes:

Private apartment homes for Memory Care
Medication management
Bathing/showering assistance
Dressing/grooming assistance
Incontinence care
Transfer assistance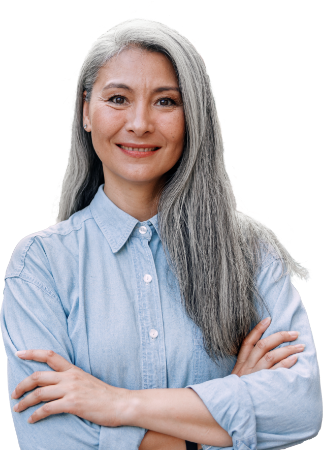 Experience The BridgeWater Lifestyle
Our director, residents, care staff, and financial aid advisors invite you and your family to visit us at BridgeWater.
See the thriving community we've built and experience the possibilities of the BridgeWater lifestyle–sunny days await for your loved one!
Care In The Community
Everything your loved one needs for top-notch medical care is just around the corner!
BridgeWater is located just a few blocks from Northwest Medical Center, with numerous dentists and other health practitioners in the nearby neighborhood.